Carbonator Pumps & Motors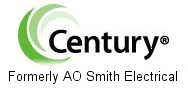 Carbonator Pump Motors
Motors have a threaded conduit hole.
Short, slotted shaft permits close-coupling the carbonator pump to the motor.
Extended hub for direct-mounting.
Uses: Liquid transfer pumps, vending machine pumps, and other hub mounted pump applications.
These motors are designed for use on the carbonated beverage and drink dispensers used by restaurants and bars
Coolant pumps for welders are another application where this motor is used.